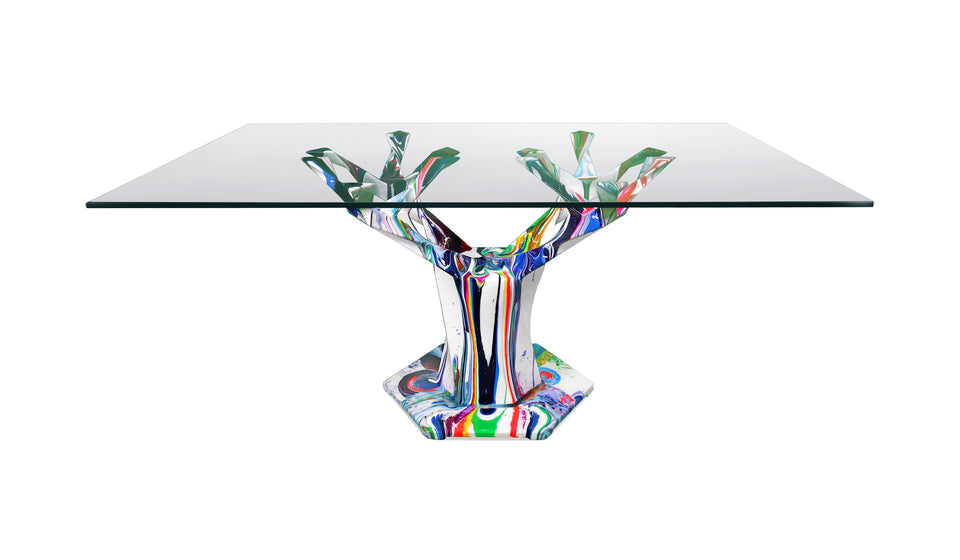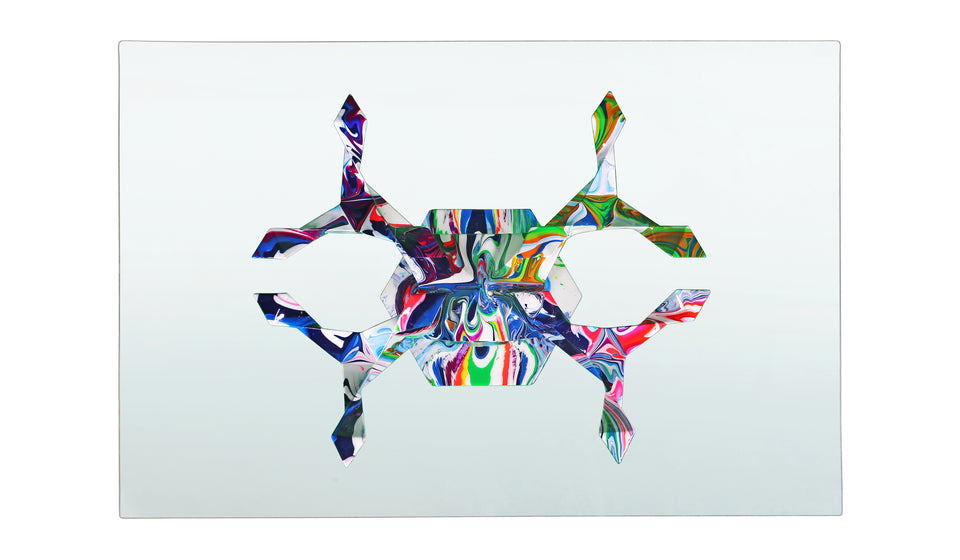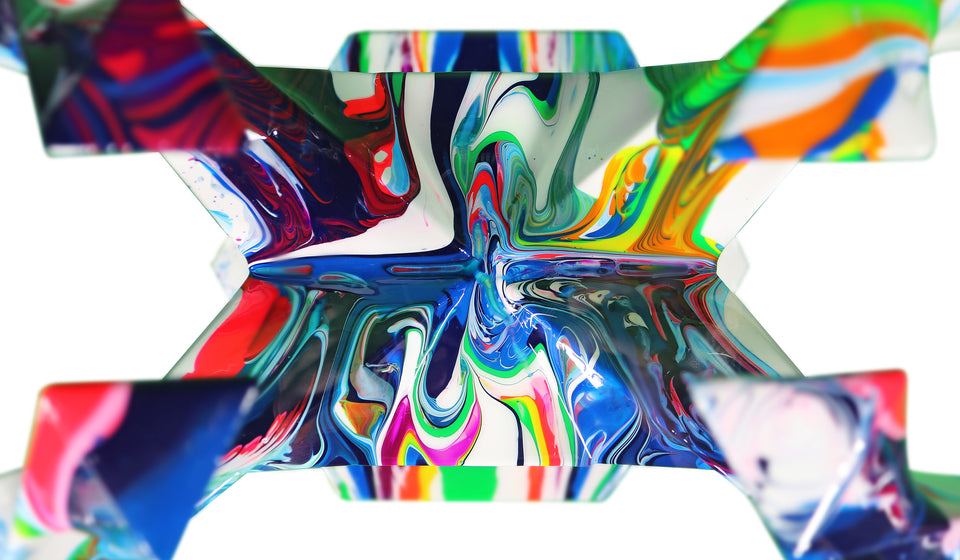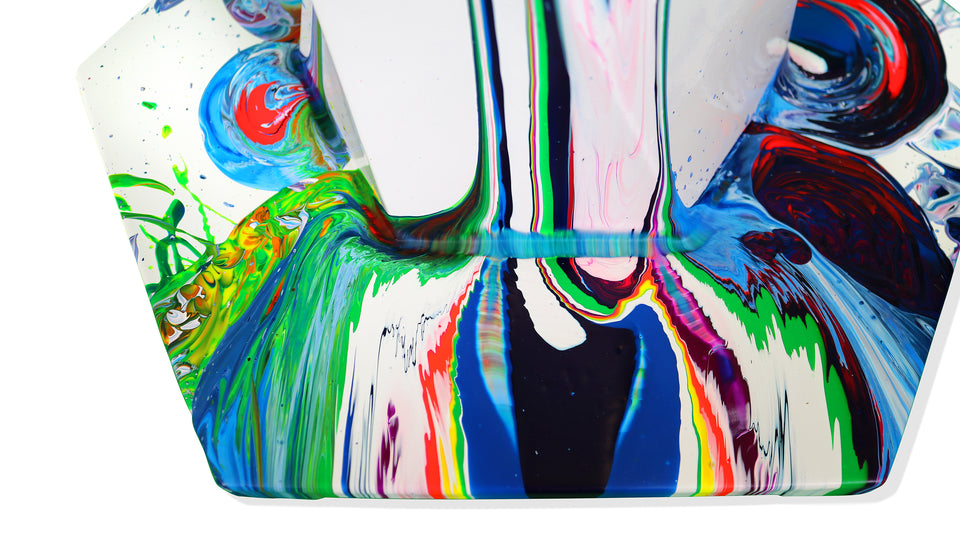 Edenic x Callen Schaub 1 (CST1)
TCOLL-CS1
COMMISSION YOUR OWN EDENIC x CALLEN SCHAUB
Introducing Callen Schaub's first venture into furniture, creating his interpretation of the Teâshí Coffee Table. The result is a colorful and dimensional expression of his iconic style. After its creation, this stunning piece was immediately purchased by a private collector.
EXPLORE THE EDENIC x CALLEN SCHAUB COLLAB
Callen Schaub is an abstract artist and creator. He is recognized for his vibrant paintings using trapezes, pendulums, and spinning machines. Openly sharing his painting process with viewers and inspiring fans everywhere to participate in his "Fake Art" movement. With paintings hanging in collections across the globe, Callen continues to make the world a more colorful place one artwork at a time.

PRODUCT INFO:
Base Dimensions: 17 3/4" H x 25" L x 21" W
Base Weight: Approx. 48lbs
Glass Dimensions: 3/8" Thick, 42" L x 28 W
Glass Weight: Approx. 35lbs