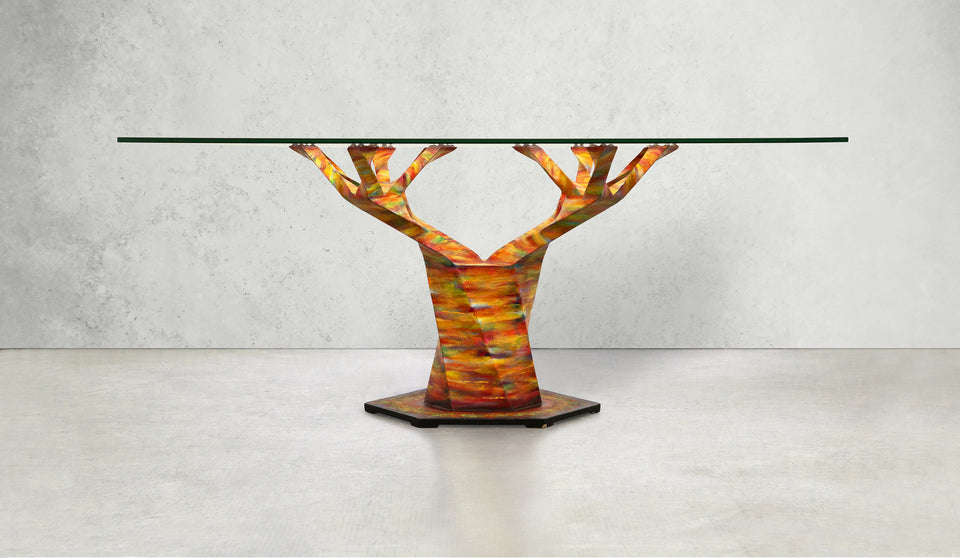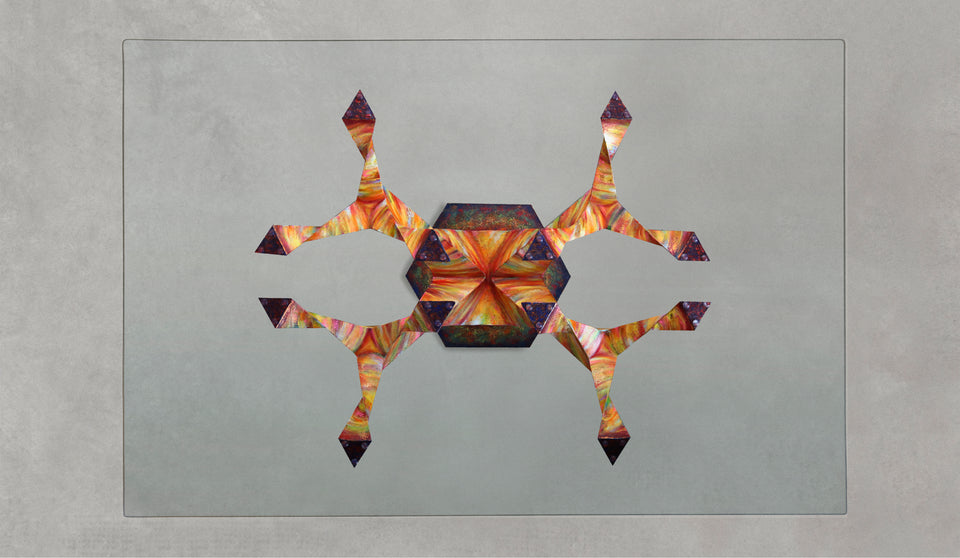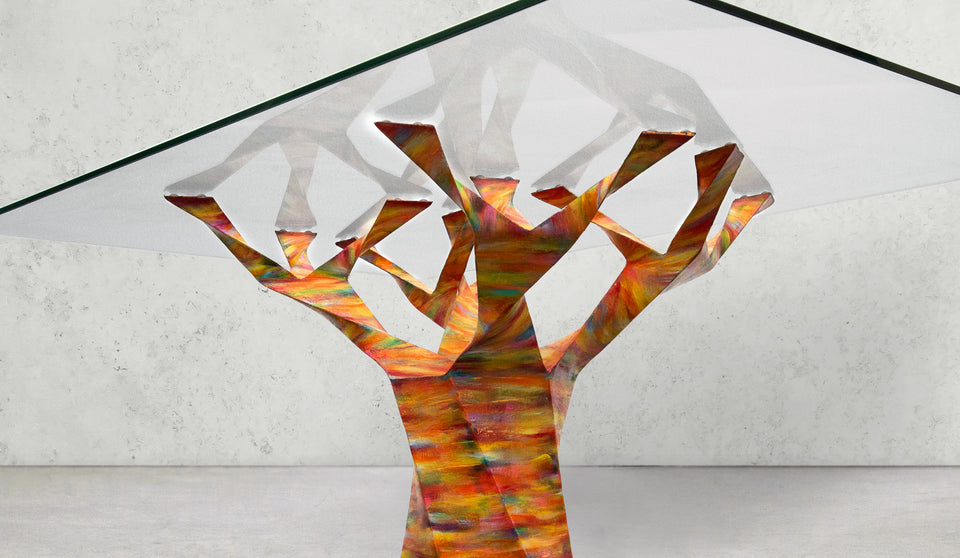 Edenic x Novik 1 (NT1)
ASN1
EXPLORE THE EDENIC x NOVIK COLLAB

Intrigued and captivated by the form of the Teâshí table, Novik saw an opportunity for his abstract style to take on three-dimensions and to express itself in new and mysterious ways. "Everything comes during the work," he said. "I don't know where it comes from and how I am doing it. It is a secret from myself. No thinking. No remembering. No planning. It comes spontaneously." The result of his spontaneous process is a dazzling array of warm colors—oranges, yellows, and greens—accented by subtle hints of gold leaf and framed in dark hues of purple. The directional brushstrokes accentuate the form of the Teâshí base while hypnotically guiding one's eyes along its intricate structure. The experience of vibrant colors and striped brushstrokes is simultaneously energizing and soothing. "It is like a golden sunset," Novik says.
COMMISSION YOUR OWN EDENIC x NOVIK

Novik attended art school in Tbilisi, Georgia from 1960-1965 and attended the Institute of Fine Arts in Yerevan, Armenia from 1970-1975. After graduating from The Institute of Fine Arts, Novik worked on the restoration of the artwork and the interior spaces of the churches and cathedrals in St. Petersburg, Russia. For the last 27 years, Novik has been living in Southern California and painting primarily with acrylic on canvas in his signature Expressionist and Abstract Expressionist styles.
PRODUCT INFO:
Base Dimensions: 17 3/4" H x 25" L x 21" W
Base Weight: Approx. 48lbs
Glass Dimensions: 3/8" Thick, 42" L x 28 W
Glass Weight: Approx. 35lbs 
CONTACT US FOR CUSTOM SIZE / SHAPE GLASS