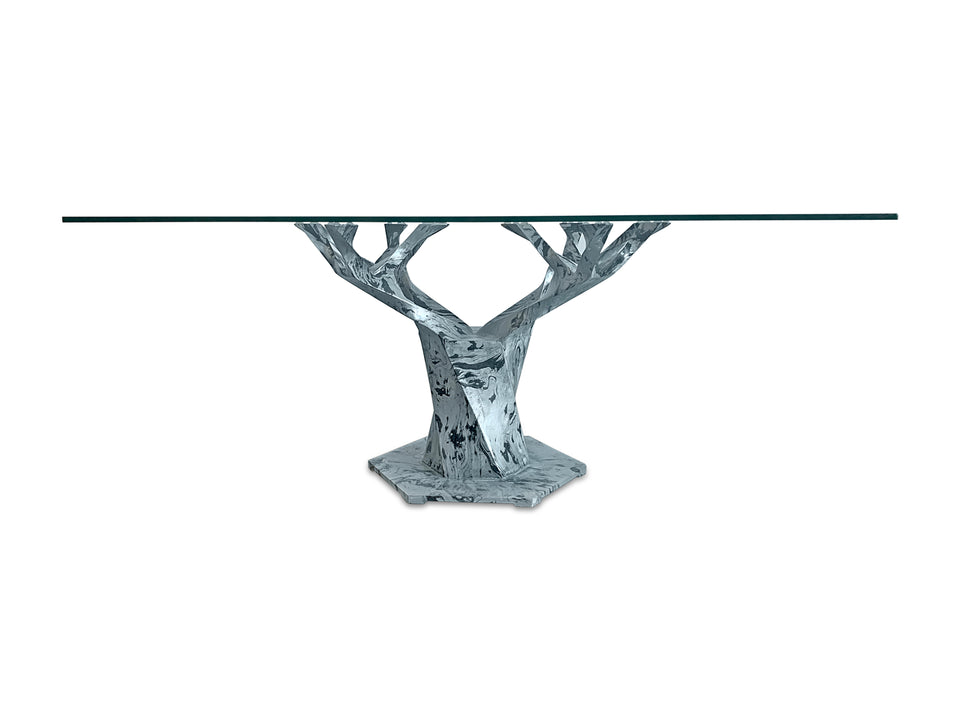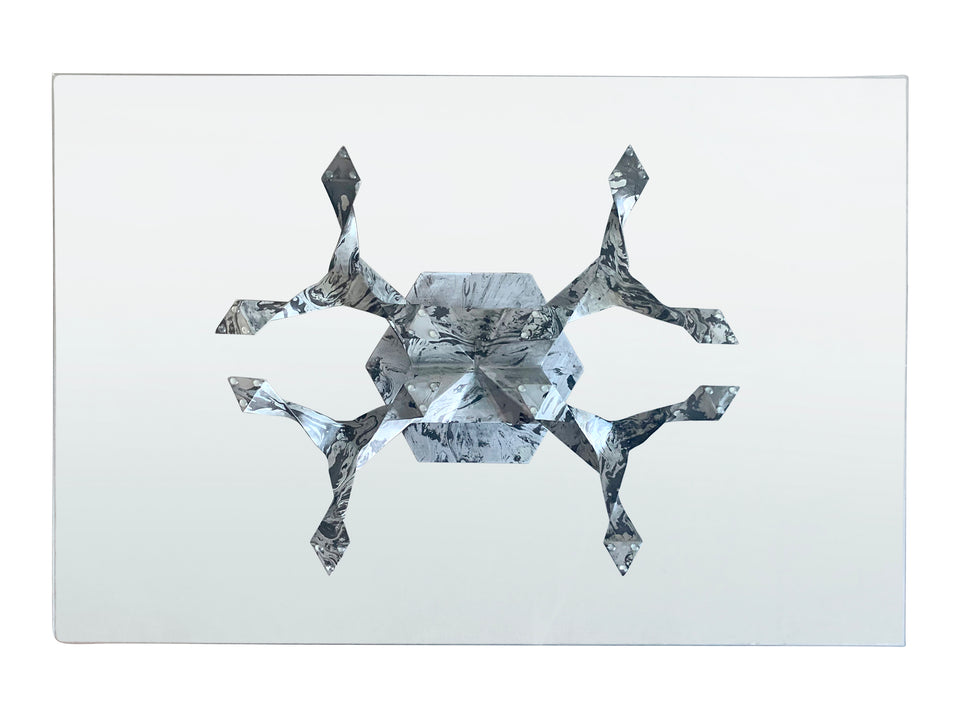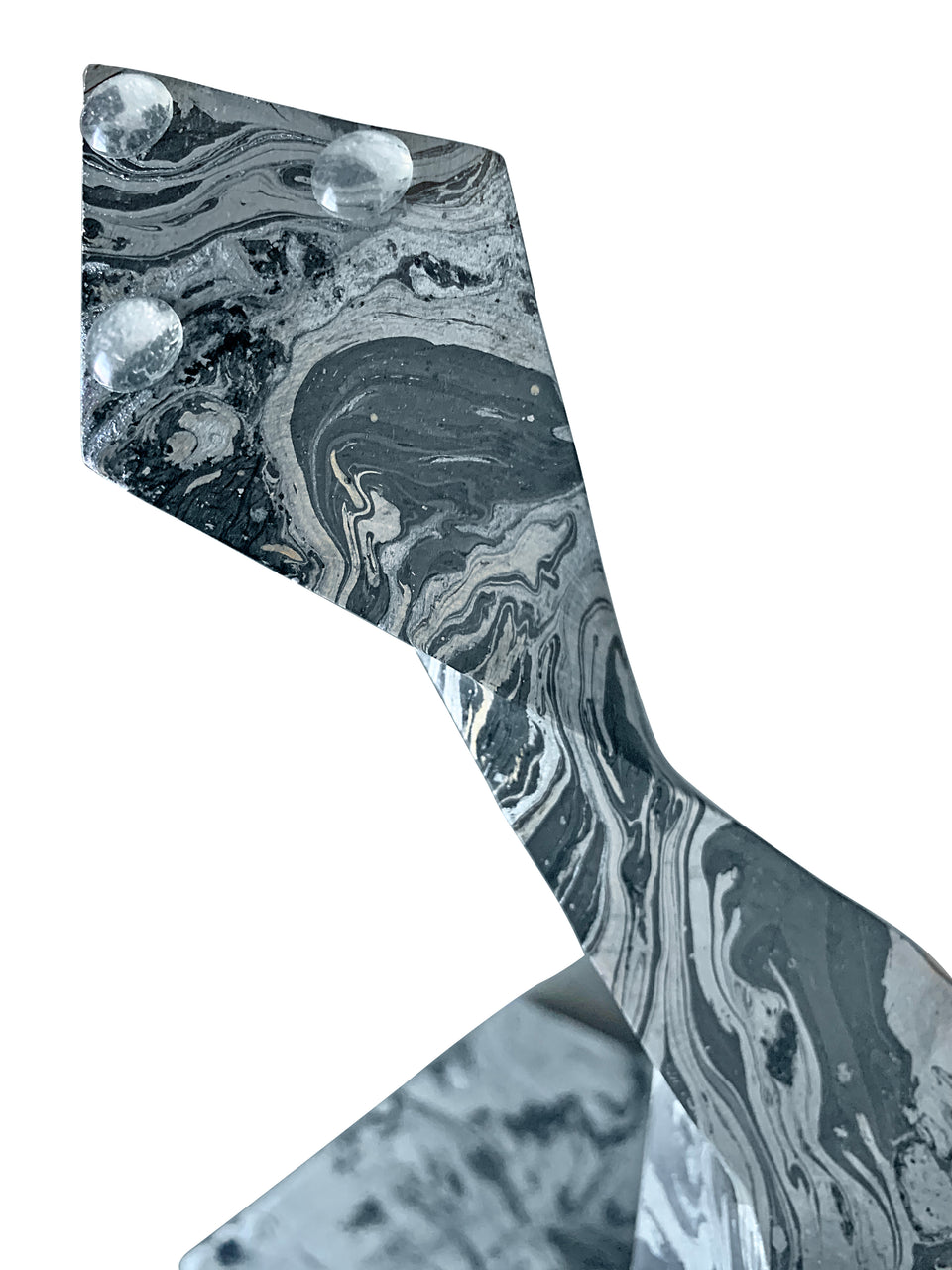 Teâshí Limited Series - Ignus Metallicum
MADE TO ORDER
Teâshí Limited Series are made to order.
CLICK HERE to order your one-of-a-kind Ignus Metallicum.

The Teâshí Ignus Metallicum is a premium work of craft furniture featuring a custom finish applied over the original Teâshí design. Ignus Metallicum (Latin for "Metallic Fire) gets its name from the industrial quality of the raw aluminum base, hydrodipped by hand to decorate the exterior with flame-like flares of black and ever-so-subtle hints of gold.

The Teâshí Coffee Table is a bold, luxurious modern art piece that brings sophistication, beauty, and prestige to your home.
The arboreal design combined with twisting geometric shapes makes this table aesthetically exquisite and structurally powerful. The unique branching construction distributes the weight of the glass surface across twelve separate arms, funneling the pressure into the base's center for durability and strength. The ultra clear tempered glass freely rests atop the metal base and conveniently detaches for easy moving and cleaning while the branch's multiple contact points firmly grip the glass surface to prevent sliding.
PRODUCT INFO:
Base Dimensions: 17 3/4" H x 25" L x 21" W
Base Weight: Approx. 48lbs
Glass Dimensions: 3/8" Thick, 42" L x 28 W
Glass Weight: Approx. 35lbs
CONTACT US FOR CUSTOM SIZE / SHAPE GLASS