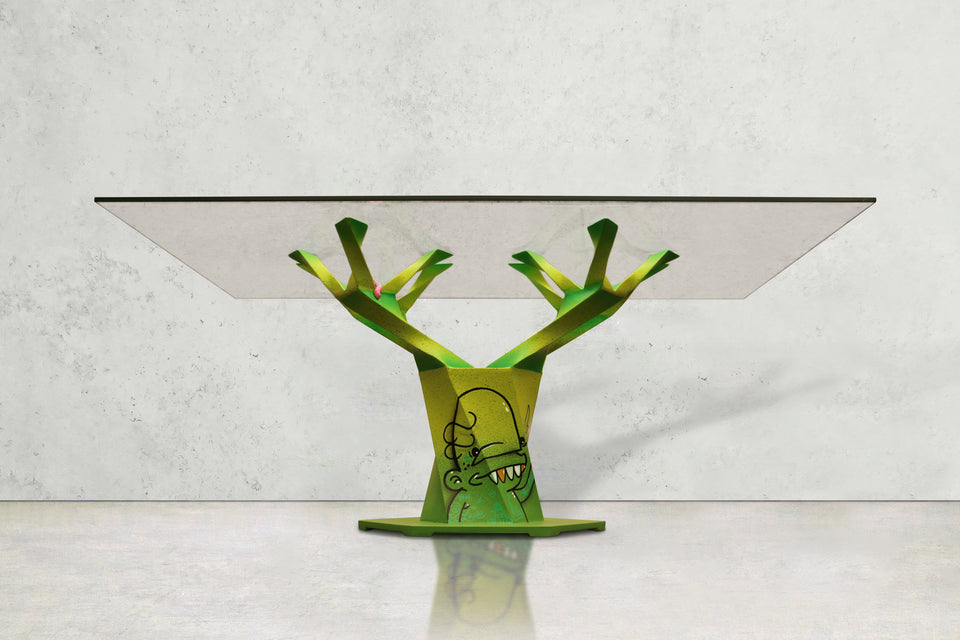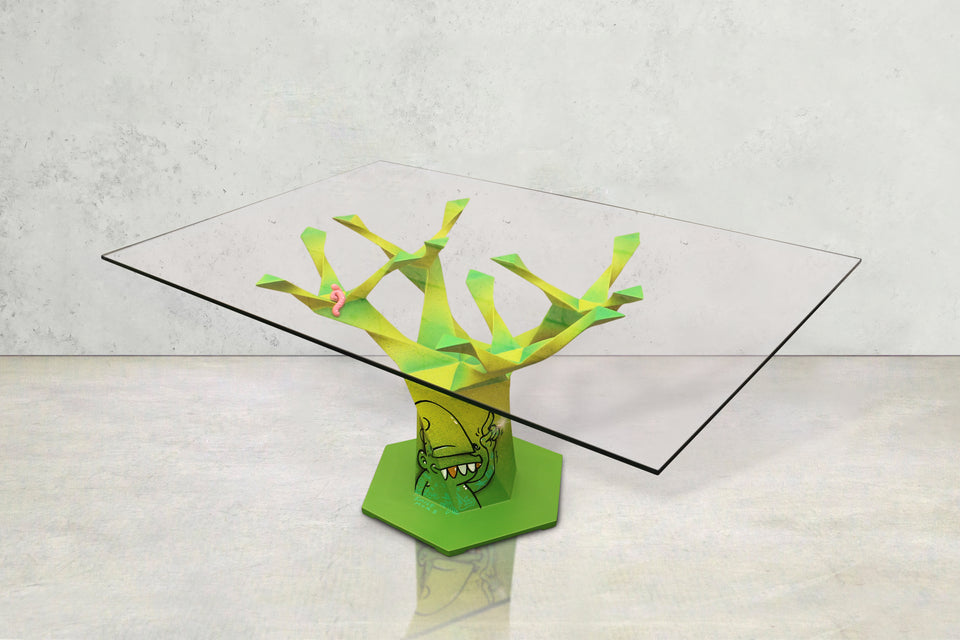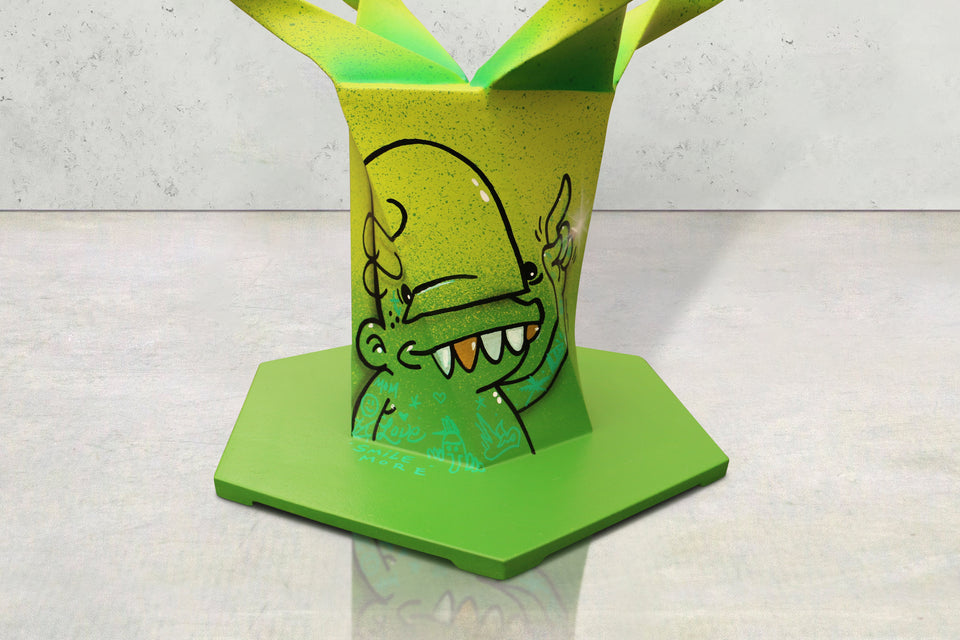 Edenic x Goop Massta 1
GoopMassta is a well-known artist, most recognized for his character, an amphibious hip-hop frog with a big personality and even bigger dreams. Beginning as a street artist, GoopMassta continually immerses himself in his craft, educating himself every day to continue to grow and learn. His work has taken on the form of canvas paintings, murals, and designer toys. 
His character, the hip-hop frog, is known for his charming personality, fun adventures, and creativity. Through GoopMassta's art you are sure to be dazzled by his choice of colors, flow with a spray can, and his unique sense of style. His art reflects his belief that positivity, confidence, and believing in yourself are the keys to happiness and success!